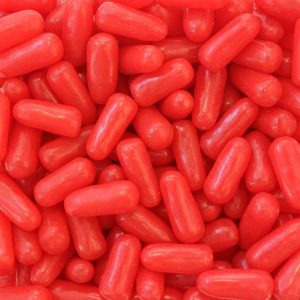 Hot Tamales Applesauce Salad
by Lisa R. Miss those chewy cinnamon treats? Try this...
In microwave, dissolve candy in water. Dissolve jello in hot mixture.

Cool slightly, then stir in applesauce.

Pour into an oiled 9 x 9 " pan and chill until firm. Cut into squares.

Serving suggestion: Place on slice of lettuce and top with whipped cream.