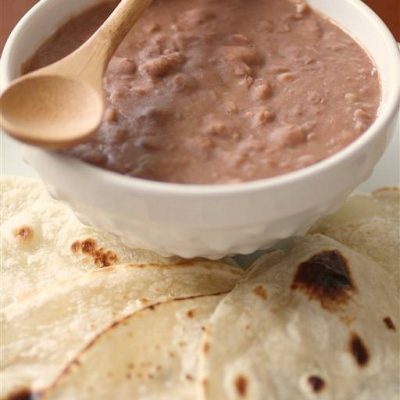 Mexican Casserole
by Susan S. - Staff Recipe
Ingredients
1-2

lbs

ground beef or ground turkey

1

package

taco seasoning

flour tortillas

(as many as you need to feed 🙂

1

can

refried beans

shredded monterey jack/cheddar cheese

1

can

mushroom soup

1

small jar

salsa (your choice of hotness)

tortilla chips (optional)
Instructions
Brown beef/turkey and drain.

Mix in taco seasoning and set aside.

Spray a baking dish with pam.

Layer refried beans, meat mixture, and shredded cheese on top of tortillas and roll them up burrito style using a small amount of beans as "glue" to hold together. Line them up in baking dish.

In a separate bowl, mix can of mushroom soup and small jar of salsa and pour over top of tortillas. Add more cheese on the top of that.

Bake at 350 degrees for 25-30 minutes. In the last 5-10 minutes of baking crumble tortilla chips on top for an added crunch.